Blog Home
Best Ice Cream Shops in Goodyear
It may be winter and it may be the season of making newer, healthier habits...but let's face it. Exceptions can always be made for ice cream! That's why we've rounded up our favorite places in Goodyear to fulfill your ice cream cravings! Whether you're a soft-serve lover or a shaved-ice seeker, these local spots are guaranteed to impress.
Dream Swirls Frozen Yogurt | 15557 W Roosevelt St #102, Goodyear, AZ 85338
The most dangerous part of Dream Swirls and their unbeatable frozen yogurt is the fact that it is walking distance from our apartment here at Acero Estrella Commons. Forgot to grab ice cream at the grocery store? Need an excuse to take a walk and get out of the house? Dream Swirls is just minutes away and has all of the flavors and toppings you could imagine. Even better, at Dream Swirls you pay by the ounce, there is an assortment of gluten and dairy-free options (as well as sugar-free and low-fat frozen yogurts) and is a local, family-owned business! As the saying goes, this frozen yogurt is what dreams are made of.
Roll It Up Ice Cream | 13370 W Van Buren St, Goodyear, AZ 85338
Roll It Up is not your traditional ice cream experience. It's not soft serve, it's not scooped, and it's not frozen yogurt… Roll It Up Ice Cream is fresh cream and toppings, chopped up and mixed together on a frozen sheet until it is smooth and flat, then scraped into little rolls of ice cream! Watch this video for a visual. We love this style of dessert not only because it is unique, but also because we have the freedom to create our own delicious flavors and combinations, while our treat is made right in front of us! Spicy hot Cheeto rolled ice cream? Yep. Oreo, fruity pebbles and cinnamon toast crunch? If that's what you're in to! Roll It Up is a fun spot to get creative and treat yourself, so check it out the next time you're craving something sweet.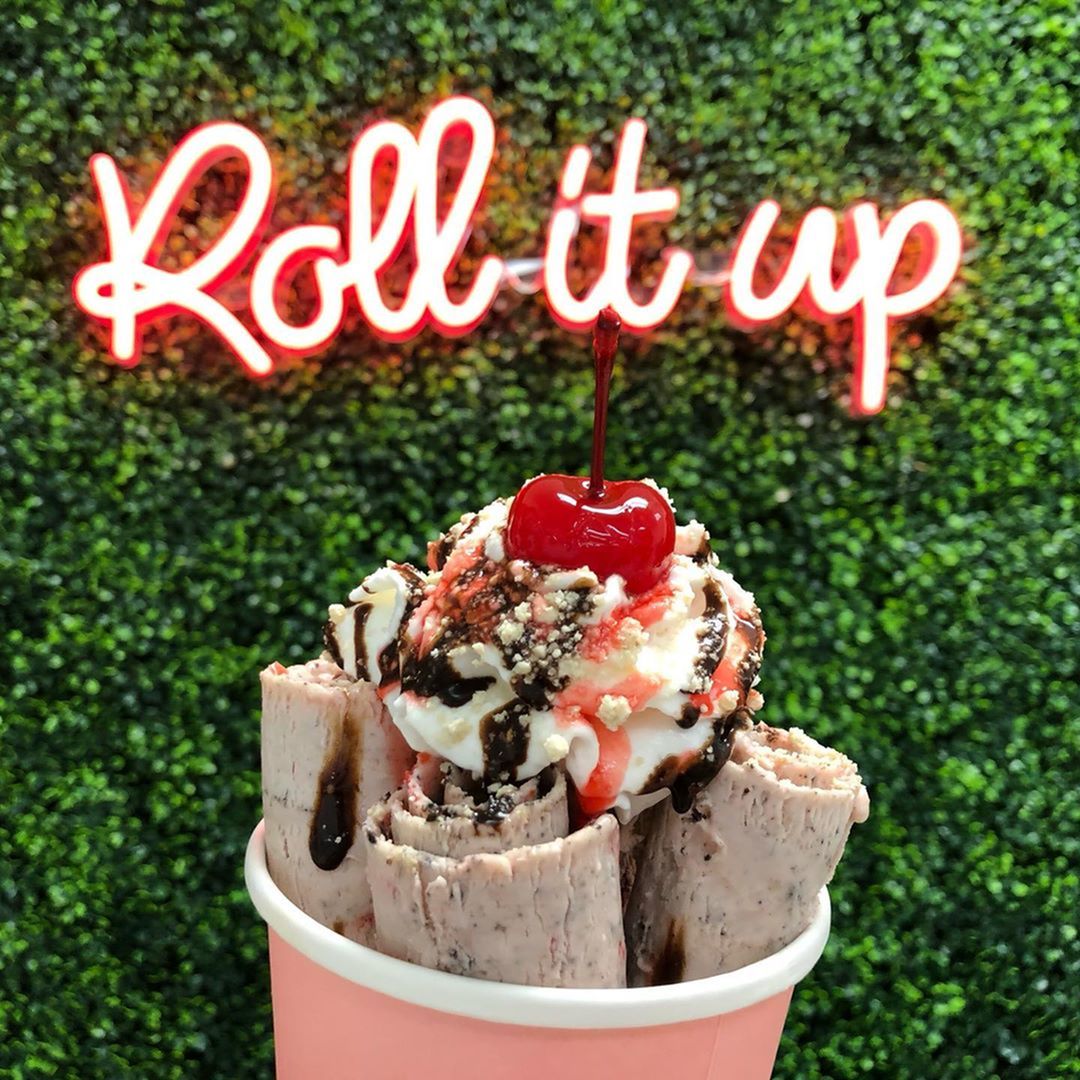 The Frozen Monkey | 15661 W Roosevelt St #105, Goodyear, AZ 85338
These days, you don't have to go to the county fair to get a perfectly crafted shaved ice, The Frozen Monkey can take care of that! Oh, and you thought the infamous Dole Whip soft serve was only available in Disney Land? Think again! The Frozen Monkey offers a variety of sweet treats ranging from soft-serve vanilla ice cream root beer floats to pineapple dole whip and all of the flavors you could imagine topping your Hawaiian style shaved ice. This family-owned favorite is a staple in the Goodyear community, and we're lucky enough to live just a few minutes away.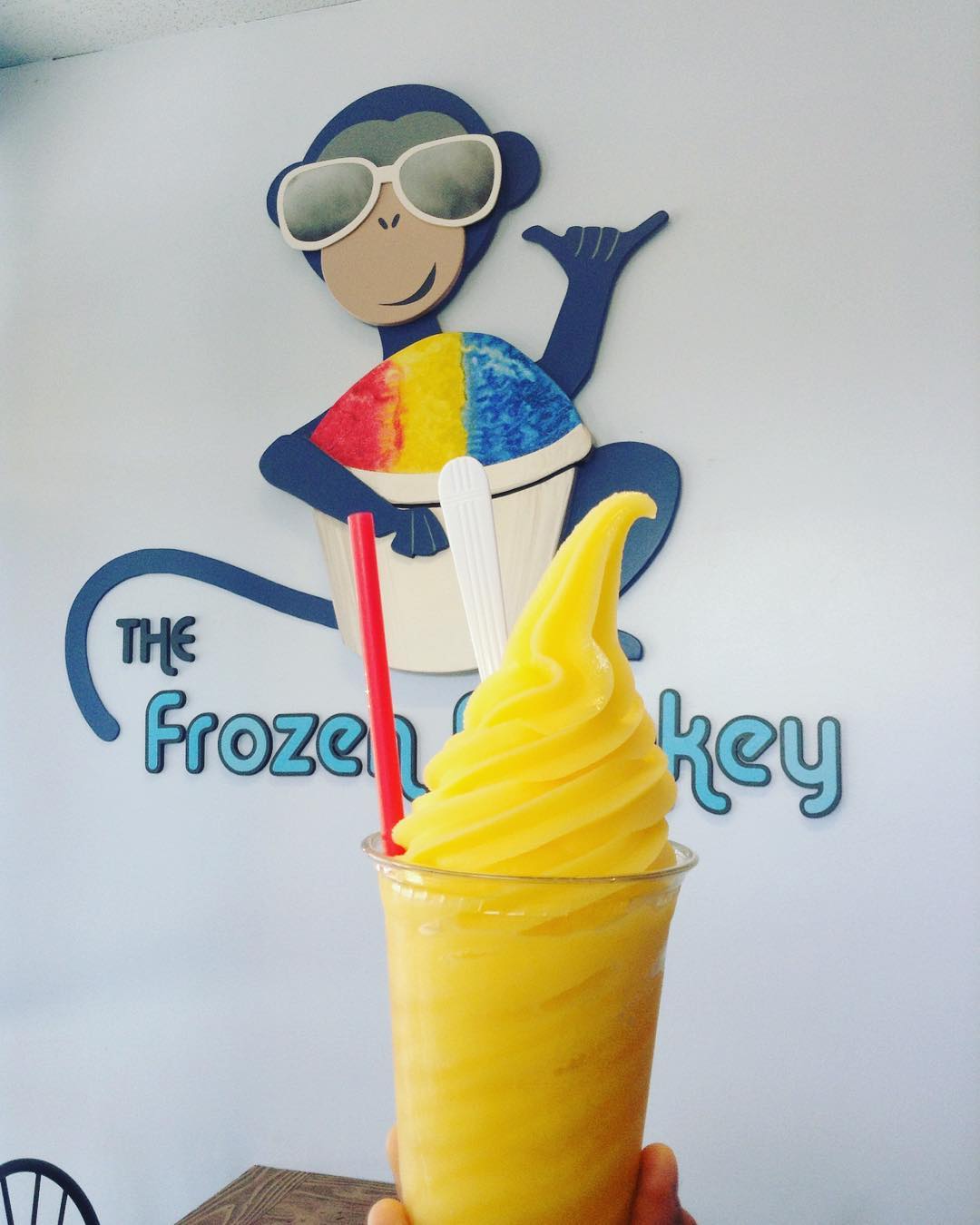 We know it's the new year, and you might be dieting or avoiding sugar… but if you decide you've earned a cheat meal or just want to indulge in some of the best ice creams in the valley, check out these Goodyear favorites! And since there are so many great ice cream shops in the area, we may have missed yours! Let us know your favorites on Facebook or Instagram, and while you're at it, keep following the Acero Estrella Commons blog here for more neighborhood highlights.