Blog Home
Best Sports Bars in Goodyear to Watch the Game
Sports fan or not, it's always nice to grab a bite to eat and a refreshing drink at a local sports bar! The sounds of basketball fans cheering on the Suns or baseball fans anxiously watching the next pitch from the Cardinals, there's something to be said about the energy and atmosphere of sports bars that is worth experiencing every now and then. Here are a few of our favorite places to eat, drink and watch sports in Goodyear: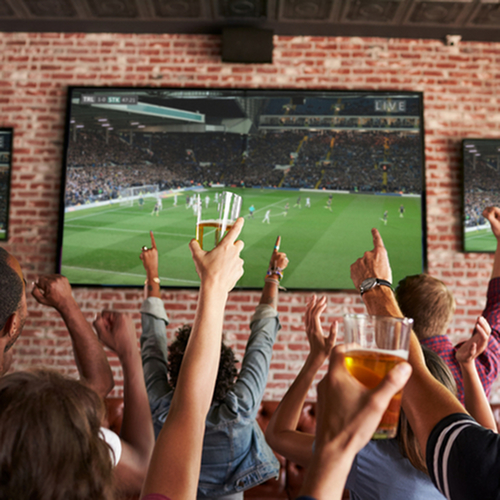 Augie's Sports Bar | 15605 W Roosevelt St # 100, Goodyear, AZ 85338
This neighborhood sports bar is less than 5 minutes away and has happy hour every day (yes, seven days a week!). Augie's has everything from appetizers and pub fare to full entrees, draft beers and crafty cocktails. They also host trivia nights, live music, and events where if you're lucky you might even have the chance to win tickets to an Arizona sports game! And if all you're worried about is being able to watch the big game with fellow fans, Augie's is just the place. And if you want to play trivia or just hang out, Augie's is also the place!
Tailgaters Sports Grill and Il Primo | 530 N Estrella Pkwy suite c-5, Goodyear, AZ 85338
Is your TV screen too small to really see what's happening on the field or court? Are your neighbors complaining every football Sunday from you yelling at the referees for a bad call? Tailgaters Sports Grill and Il Primo has you covered. Nearly every corner of the sports bar is a TV screen or massive projector, so you'll never miss those important plays ever again, and fans just like you are also there to cheer on their favorite teams with you! Along with plenty of TVs and a welcoming sports-loving environment, Tailgaters also offers weekly food specials, pizzas, wings and all the game day necessities.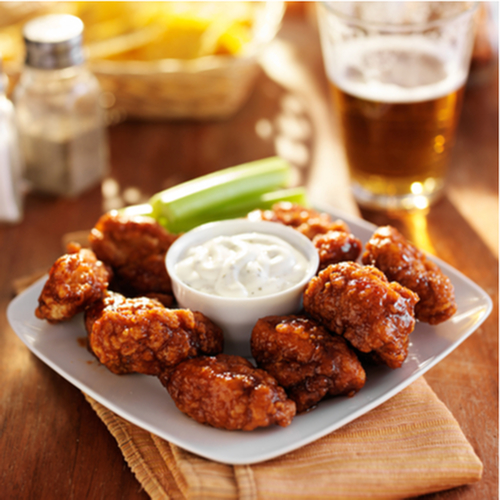 Booty's Wings Burgers & Beer | 13375 W McDowell Rd Ste. 101, Goodyear, AZ 85395
This new addition to the Goodyear neighborhood has brought a legacy of delicious wings to our hometown, with the trophies to prove it! Huge TVs, massive baskets of fresh, never frozen buffalo wings and your favorite team on every wall… sounds like a sports fan's dream! And football fans, you're in luck- Booty's Wings Burgers and Beer has happy hour all day Thursday and Sunday. Originating in Surprise, AZ then opening another spot in Buckeye, Booty's recently joined the Goodyear community in August of this year! So you might as well stop by and welcome them to the neighborhood.