Blog Home
Cookie Recipes for National Homemade Cookies Day
National Homemade Cookies Day was October 1st, and we thought there'd be no better way to celebrate it than sharing some delicious cookie recipes for our residents to try at home.
Here, we've compiled just a few cookie recipes for you to try. Let us know if we've found the right recipe for you—or if you have one of your own to offer your neighbors.
Cream Cheese Chocolate Chip Cookies - a twist on a classic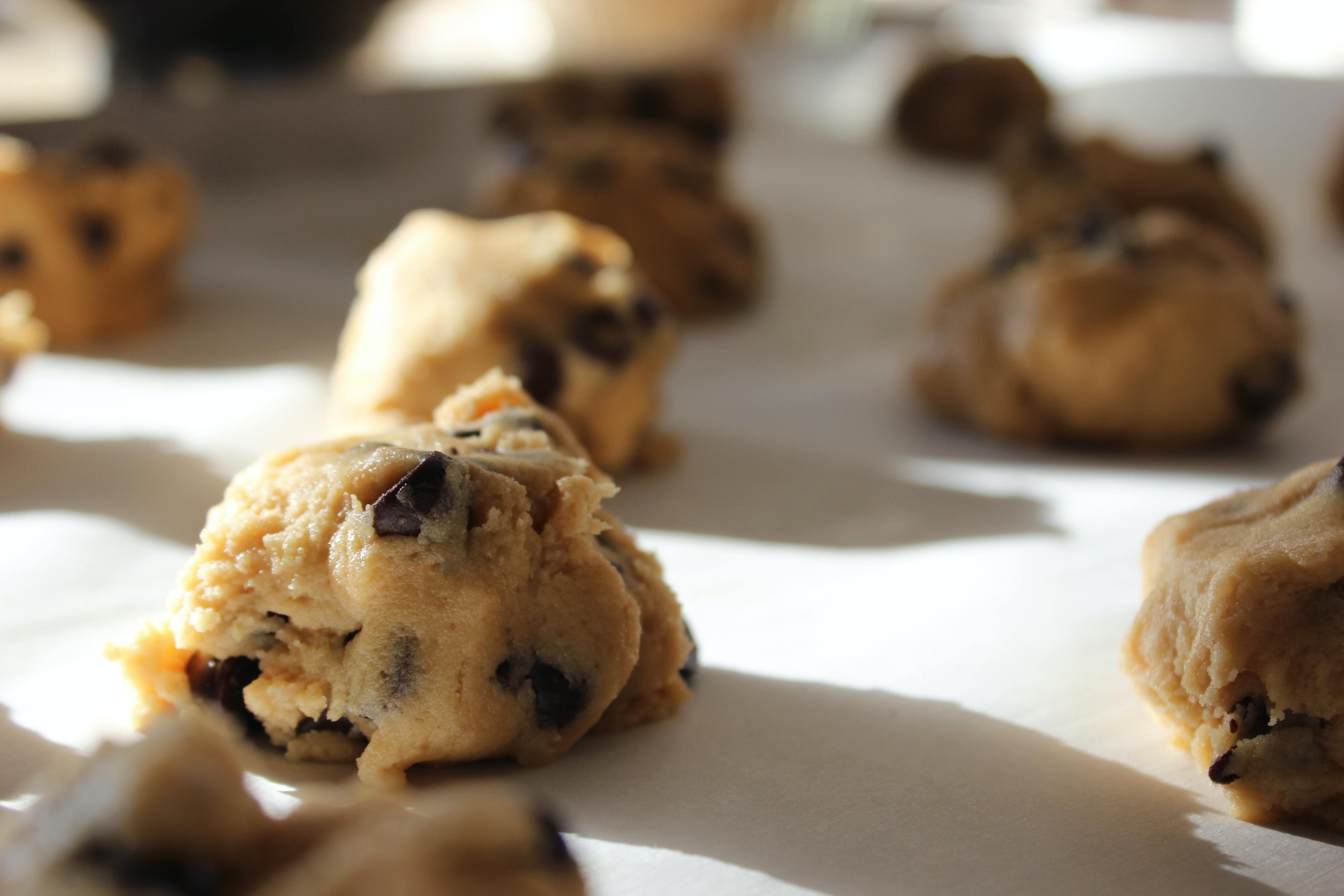 It would be very hard to get through a day all about cookies without visiting the classic chocolate chip. Here's something new, though: The rich texture of the cream cheese lends these cookies a soft, "extra-buttery" quality that's hard to match.
Ingredients:
2 1/2 cups all-purpose flour
3/4 cup white sugar
3/4 cup packed brown sugar - pack it in tightly to your cup as you measure!
8 oz. cream cheese
1 cup margarine
1 medium or large egg
2 cups semisweet chocolate chips
1 tsp vanilla extract
1 tsp baking powder
1/2 tsp salt

Directions:
Preheat your oven to 375 degrees and grease a baking sheet for later.
Mix cream cheese, margarine, and sugar together in a large bowl. Using a beater on low speed, add the egg and vanilla extract.
In a separate, medium bowl, combine flour, white sugar, brown sugar, baking powder, and salt. Add your dry ingredients to your wet ingredients, add chocolate chips, and mix well.
Break off balls of dough a little smaller than a golf ball and place on your baking sheet with ample room to spread. Bake cookies until their edges just begin to turn brown, or about 15-18 minutes.
No-Butter Shortbread - a vegan recipe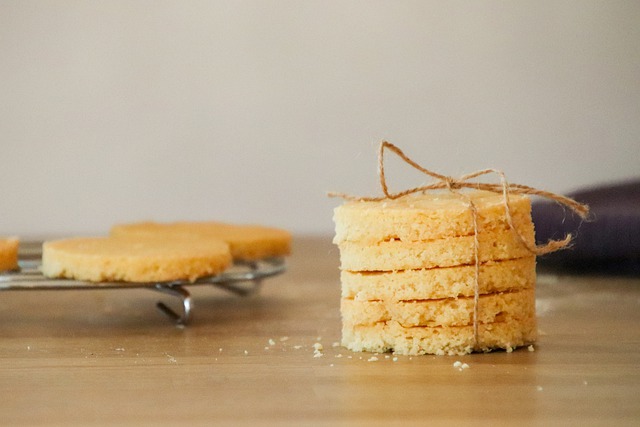 Shortbread seems all but defined by butter. But if you don't eat dairy, we wouldn't want you to lose out on this classic.
Ingredients:
1 3/4 cup all-purpose flour
1/2 cup powdered sugar
1 cup soy margarine
1/4 tsp salt
Optional: a pinch of granulated sugar
Directions:
Preheat your oven to 350 degrees.
Beat the margarine with a hand mixer on high speed for 3-4 minutes, using a tall bowl to prevent mess. Beat in powdered sugar, and, once combined, start to slowly add the other ingredients.
Pour in your flour a little bit at a time, mixing consistently. Next, add your salt. Keep mixing until the dough is well-combined.
Line a 9x13 pan with parchment paper, and pour in your dough, using a rubber spatula or your fingers to smooth out the top. If desired, sprinkle just a three-finger pinch of granulated sugar over the top of your dough after spreading, without mixing in. Bake until golden brown, about 15-17 minutes.
Allow cookies to cool completely before cutting, and enjoy!
Thumbprint Cookies - a gluten free recipe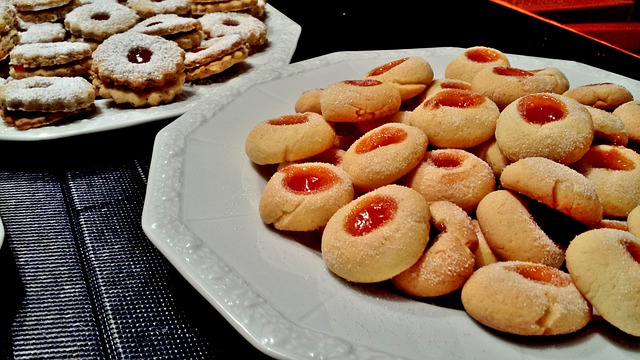 These cookies can be left plain, but the indent is perfect for filling with your favorite jam or preserves. Some classic flavors are raspberry or peach, but you can have fun experimenting with your own favorite fruit—or other toppings, like chocolate hazelnut spread.
Ingredients:
1 1/4 cups all-purpose gluten free flour
1/3 cup confectioner's sugar
1/4 cup granulated sugar
8 Tbsp unsalted butter, left out to soften (not microwaved)
1 egg yolk, also room temperature
1 tsp vanilla extract
1/8 tsp salt
Lastly: If your all-purpose gluten free flour doesn't contain it as an ingredient already—check the ingredients list—add just 1/2 teaspoon of anthem gum when you add your flour

Directions:
Preheat your oven to 325 degrees Fahrenheit.
Cream butter on medium speed before adding egg yolk, salt, vanilla, and confectioner's sugar, mixing each ingredient in completely before adding the next. Add your flour (or flour mixture), and beat until combined, but don't over-mix.
Break off golf ball-sized balls of dough, and place on a parchment paper lined baking sheet. Once your dough balls are placed, it's time to leave the namesake fingerprint: press your thumb or finger into each cookie to create a deep well. This is what will hold the jam.
Fill each well with jam. If you're using a nut butter instead, bake first, and add your nut butter at the end. Bake for 10 to 12 minutes, or until lightly browned at the edges. Serve after cooling.
We're wishing you a wonderful National Homemade Cookie Day. Let us know what you made in the comments below, and happy baking.