Blog Home
Enjoy Brunch From Your Favorite Goodyear Eateries, at Home!
Imagine this: it's a beautiful, sunny Sunday morning. You roll out of bed in your coziest pajamas and head to the kitchen to make a pot of coffee. You start thinking about what you're going to make for breakfast, or, if it's late enough in the morning, brunch. You open your fridge, and in that very moment remember that the restaurant up the street delivers, and you could have your favorite breakfast meal brought right to your apartment, without even having to change out of your pj's. Today we are highlighting three local restaurants in Goodyear that could allow you to have a Sunday just like this one!
Haymaker
Everyone knows one of the best parts of the weekend is being able to turn all of your alarms off on Friday night. Haymaker knows that weekends are for hitting snooze and sleeping in, and that's why they have breakfast served all day! Choose from specialty eggs benedict, omelets, a pulled pork breakfast skillet, or even a variety of burgers (if that's what you're in to) to get your morning started right. Haymaker utilizes UberEats to get your favorite menu items delivered right to your Acero Estrella Commons apartment, or offers curbside pick up. And with breakfast favorites served all day, you could even switch things up and have bacon and eggs for dinner! The choice is yours.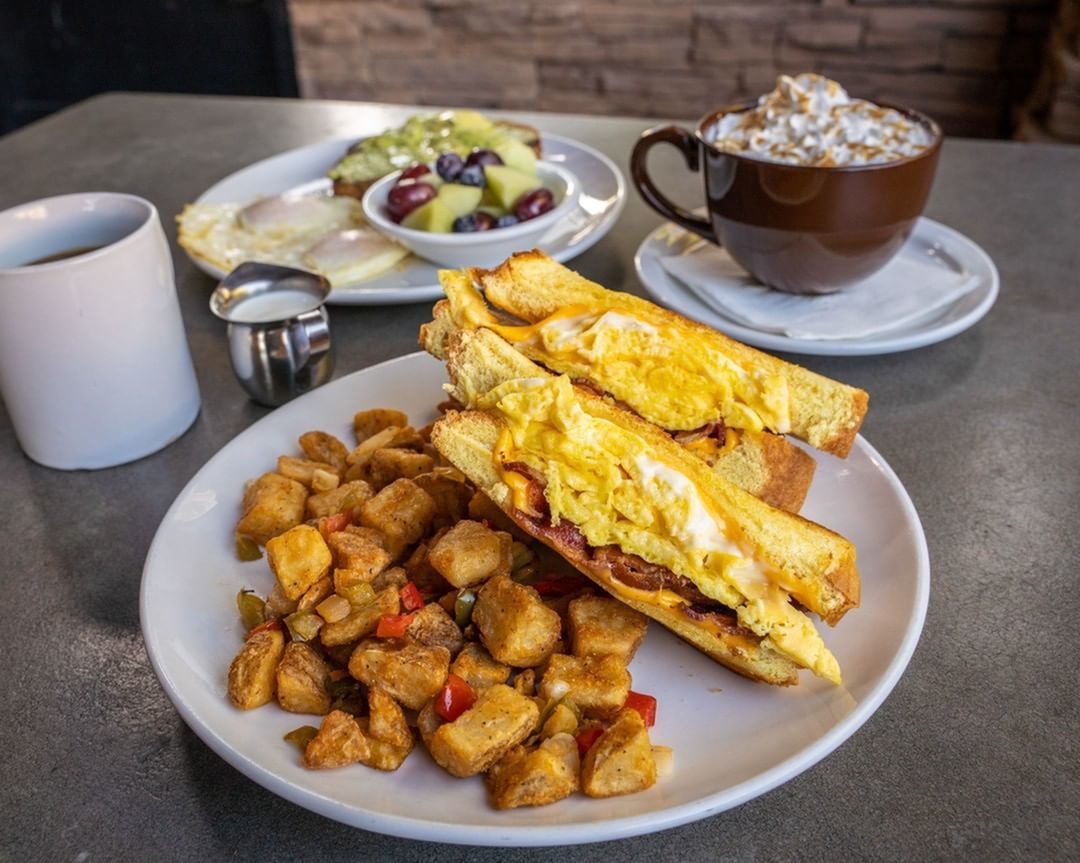 (Photo by @HaymakerAZ)



Crepella Crepes Cafe

Maybe you're in the mood for a sweet treat to kickstart your morning. If that's the case, Crepella's Crepes Cafe has dozens of options just for you! With an impressive menu selection including everything from sweet (or savory) crepes, loaded waffles, pastries, and coffee, you might find it hard to pick just one thing. Crepella is a short 6-minute drive from Acero Estrella Commons, which means your light and fluffy crepes will still be warm by the time you bring them back home to enjoy. This crepe and waffle cafe is a very new addition to the Goodyear community, opening only a few weeks ago; so for the time being take out is the only option to have your favorite crepes at home. Call ahead, place your curbside pick up order and it will be ready when you get there! Give it a try and thank us later.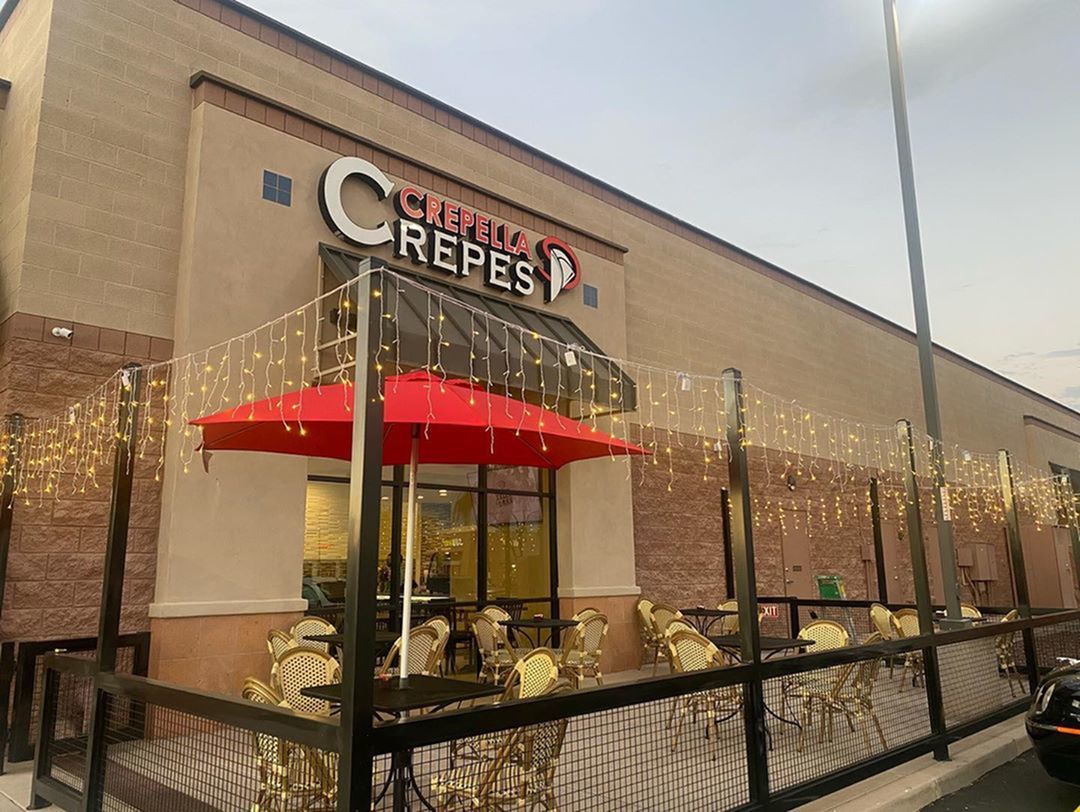 (Photo by @CrepellaCafe)



TJ's Homestyle Restaurant

Whenever "homestyle" is in the name of a restaurant, especially breakfast restaurants, you know it's bound to be good. Think large, fluffy homestyle biscuits made fresh every day then smothered in gravy, or maybe an omelet stuffed to the brim with bacon, ham and cheese. These are just a couple of the breakfast favorites you'll find on the TJ's Homestyle Restaurant to-go menu. With combo options, pancakes, burritos, scrambles, and fresh-baked bread for their famous French Toast, TJ's is the definition of treating yourself to a breakfast of champions. Ask anyone in Goodyear and they are sure to have nothing but great things to say about this local favorite. And ordering is easy! You can place your brunch order online from the convenience of your phone, and have it delivered all while relaxing in your pjs. What a time to be alive!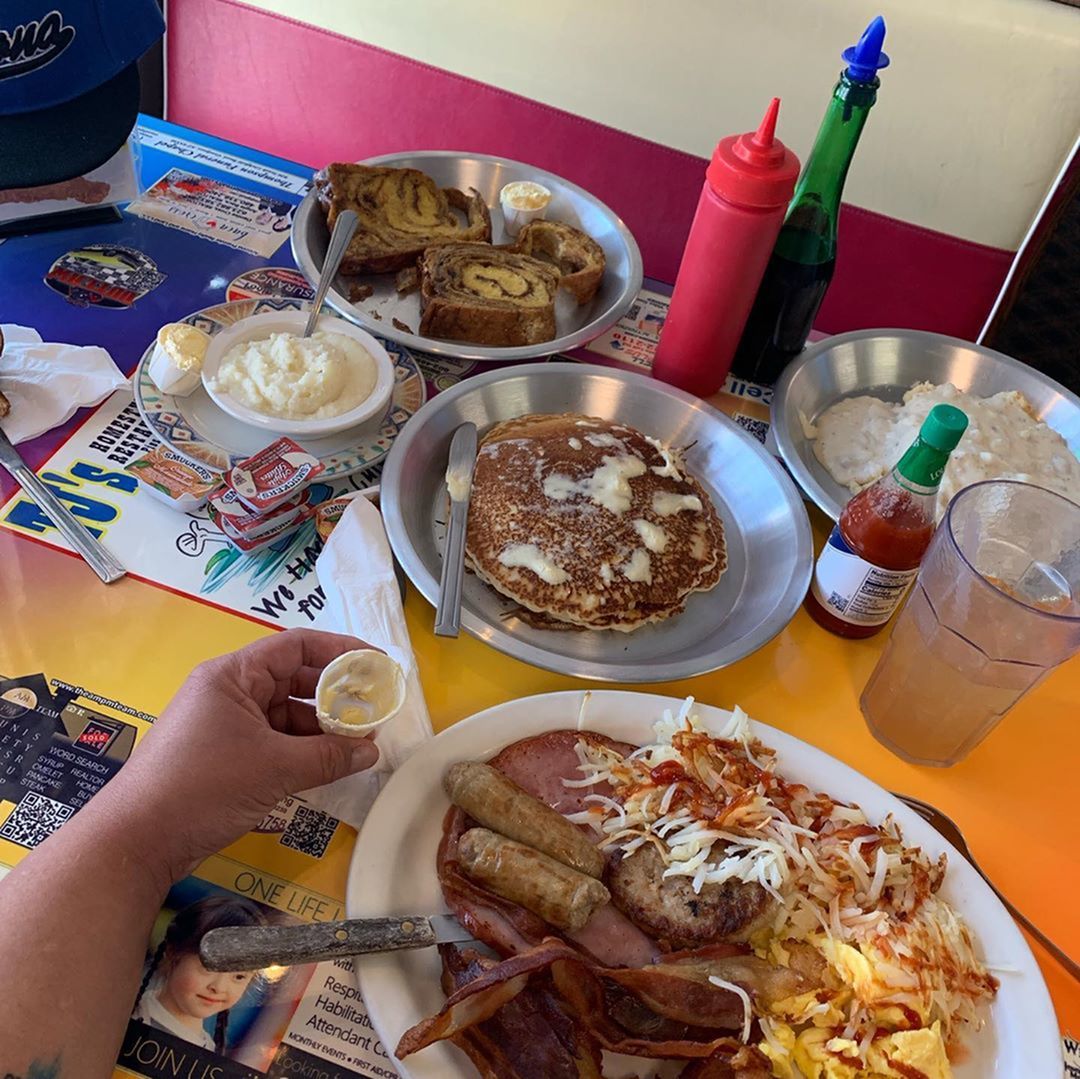 (Photo by @Nfrye75)


The next time you're looking to support a local Goodyear restaurant while doing your part to stay home, keep these breakfast favorites in mind! With a nice variety of hearty, sweet, savory and everything in between, you're bound to find something delicious that you can enjoy from the comfort of home. Snap a picture of you with your brunch at home and tag Acero Estrella Commons on Facebook or Instagram so we can see! While you're at it, keep following the blog here for more posts like this one.