Blog Home
Fall Snack Recipes
Caramel Apple Bites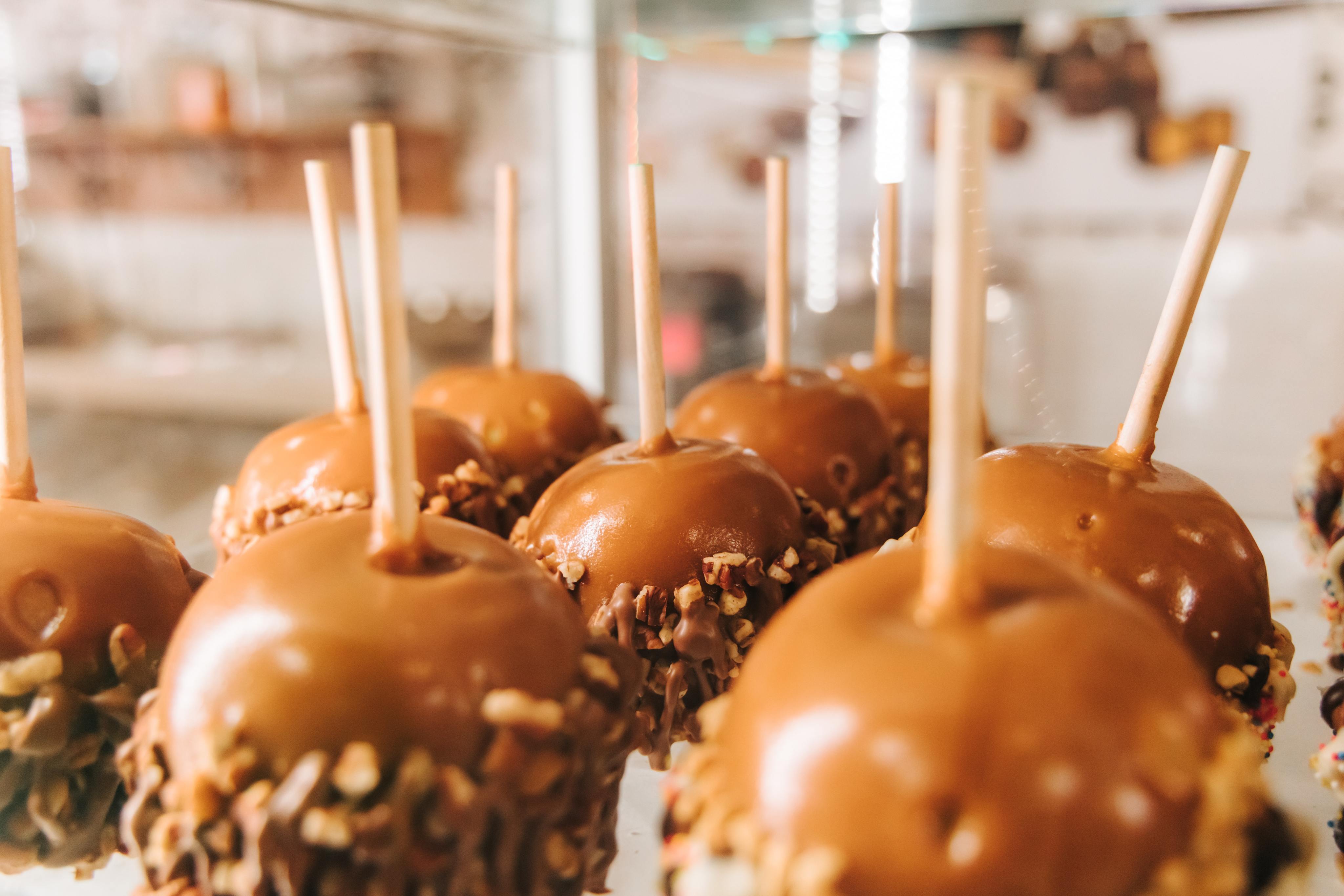 Ingredients:
2 green Granny Smith apples
1 package of Rolo candies
1 package of mini pretzel twists
Toothpicks
Directions:
Preheat your oven to 250 degrees. On a baking tray, lay out all of your pretzels, and place a single Rolo candy on each. Heat these in the oven for 4-5 minutes, until the candy is softened but not fully melted.
Then, chop your apple into small chunks. You want them to be large enough to hold the pretzel and the Rolo, so don't make them too small. If you're worried about your apples browning, you can squeeze a little bit of lemon juice over them (which is a great tip for apple slices in general!)
Place one apple chunk onto a toothpick, and spear the pretzels with Rolos onto the toothpick on top, until it's pushed through both your apple chunk and the candy with pretzels. The apple chunk should be at the top, with the end of the toothpick sticking out of it, and the candy and pretzel underneath, so the pretzel can form a solid base and keep them upright. Repeat this until each chocolate pretzel has an apple attached. Then, eat! This recipe is simple enough that you can easily make it with your family as a fun group activity.
Crustless Apple Pie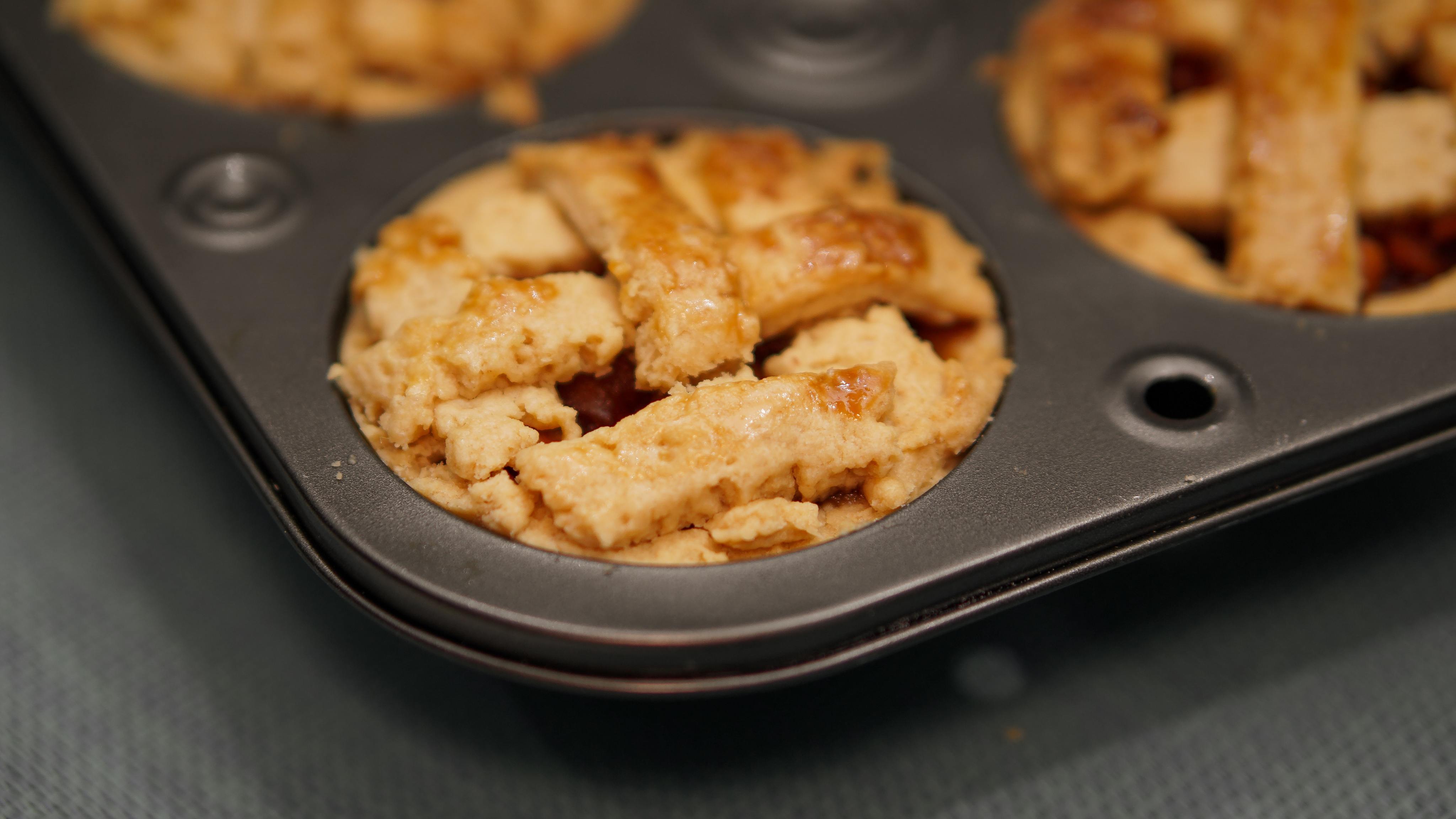 This is a slightly more complicated recipe, but sure to be a delicious dessert for autumn nights that will warm you to your bones!
Ingredients:
3 large apples, cored and halved vertically. You want a firm species of apple, because the softer ones aren't great for baking.
⅔ a cup of rolled oats
6 tablespoons of melted butter
1 teaspoon of ground cinnamon
¼ a cup of granulated sugar, with some extra to sprinkle
Warm caramel, for drizzling
Vanilla ice cream to serve with
Directions:
Preheat your oven to 350 degrees. Line a baking tray with parchment paper. Place each apple half face down, and use a paring knife to cut thin slices across the rounded half of the apple. You want to stop slicing before the bottom of the apple, so it all stays together as one coherent piece. Transfer your apple slices to your baking tray.
Brush your apple tops with 2 tablespoons of the melted butter, and sprinkle all of them with sugar. Then, bake your apples for about 25 minutes, until they are soft and caramelized. Remove the softened, caramelized apples from the oven.
In a small bowl, mix together the remaining melted butter, and your sugar, cinnamon, and rolled oats. Spoon your mixture inside the slits in your cooked apples. Then, return them to the oven, and bake for ten more minutes.
Remove the tray once more. For serving, top with a scoop of ice cream, and drizzle with the warm caramel. Serve warm.
Warm Spiced Nuts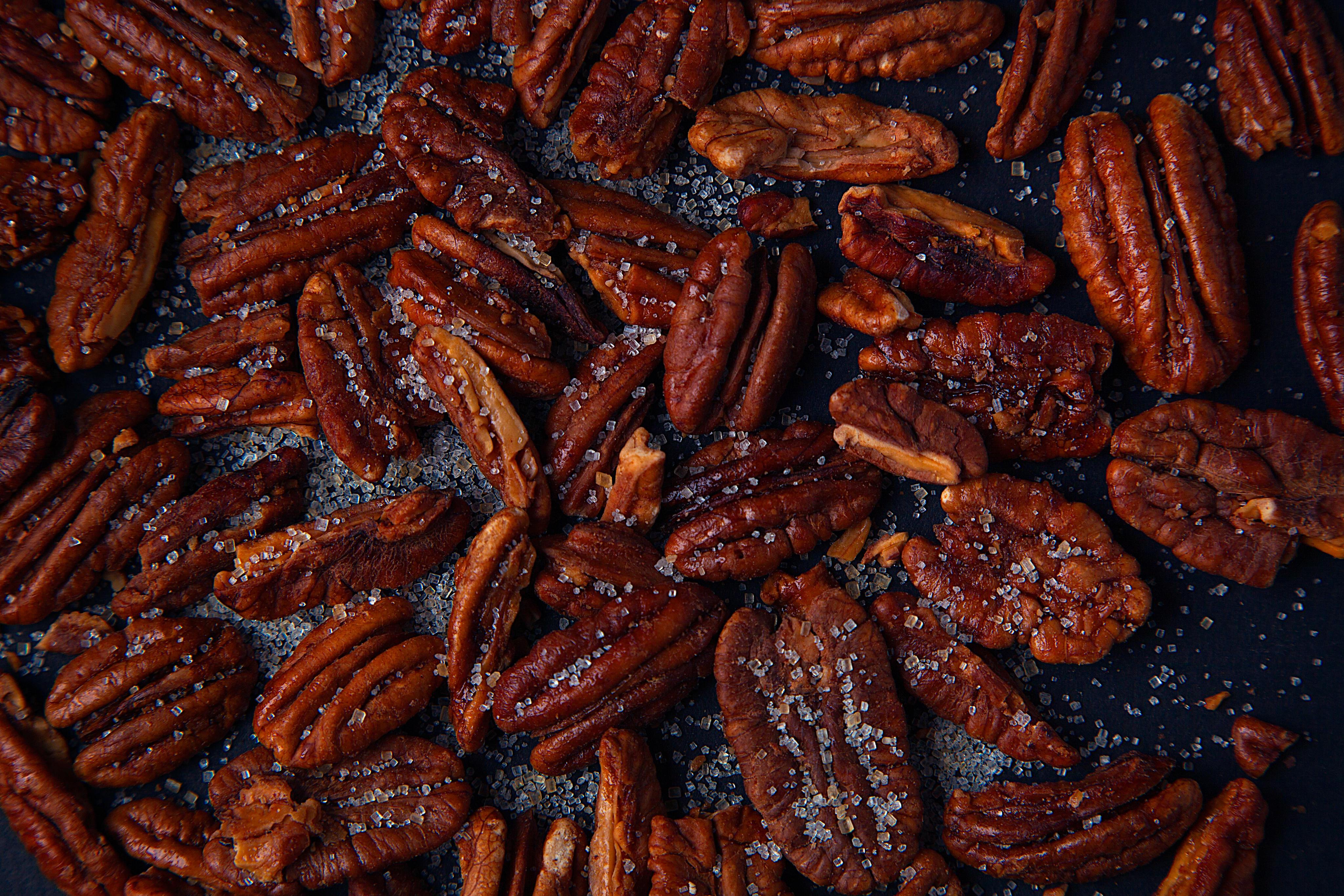 Now for a savory recipe, to finish off our list! These warm spiced nuts will be a tasty snack for movie nights with the family.
Ingredients:
1 cup of raw almonds
1 cup of unsalted roasted peanuts
1 cup of halved pecans
4 teaspoons Worcestershire sauce
3 tablespoons of melted butter
½ a teaspoon of garlic salt
¼ a teaspoon of cayenne pepper
1 teaspoon of chili powder
Directions:
Preheat your oven to 300 degrees. In a large bowl, combine all your types of nuts. In a smaller bowl, you should mix together the melted butter and the Worcestershire sauce. Pour that mixture over the nut mix, and toss it to coat them fully in it. Spread your nuts and sauce mixture in a single layer over a baking tray, and bake until browned, stirring occasionally. This should take around 30 minutes.
Remove the baked nuts, and transfer them to a bowl. Combine your garlic salt, chili powder, and cayenne pepper in a small bowl, and sprinkle the mixture over the baked nuts, stirring to coat them with the seasoning. Serve warm, and store once cooled, in an airtight container.
We hope you enjoy these fun, fairly simple fall-themed snacks! Let us know if you have another favorite seasonal snack for this time of year.