Blog Home
Holiday Happenings in Goodyear You Won't Want to Miss
The holidays are finally here in Goodyear! 'Tis the season for Thanksgiving dinners, Black Friday deals, Christmas shopping, and ringing in the new year! With holiday festivities in full swing, here are a few events and happenings in and around town that will make you want to deck the halls and sing Christmas carols all month long.
The Wigwam Resort Tree Lighting and Holiday Nights in Lights (Nov. 29 and Friday's in December)
There's nothing quite like Christmas tree lighting ceremonies to make you feel all warm and fuzzy inside, and The Wigwam Resort knows just how to ignite those festive feelings. The resort's tree lighting on November 29 kicks off the holiday season with twinkling lights and ornaments strung around a 42-foot-tall Christmas tree. Along with the lighting, there will be musical performances and even a visit from Santa himself for you to snap the perfect selfie with and outline your Christmas wish list. In addition to the tree lighting, on Friday evenings throughout December you can enjoy a festive train ride and make s'mores around a fire on the Wigwam Resort front lawn, all while admiring the beautiful holiday lights. A truly festive evening that makes for a perfect Christmas tradition.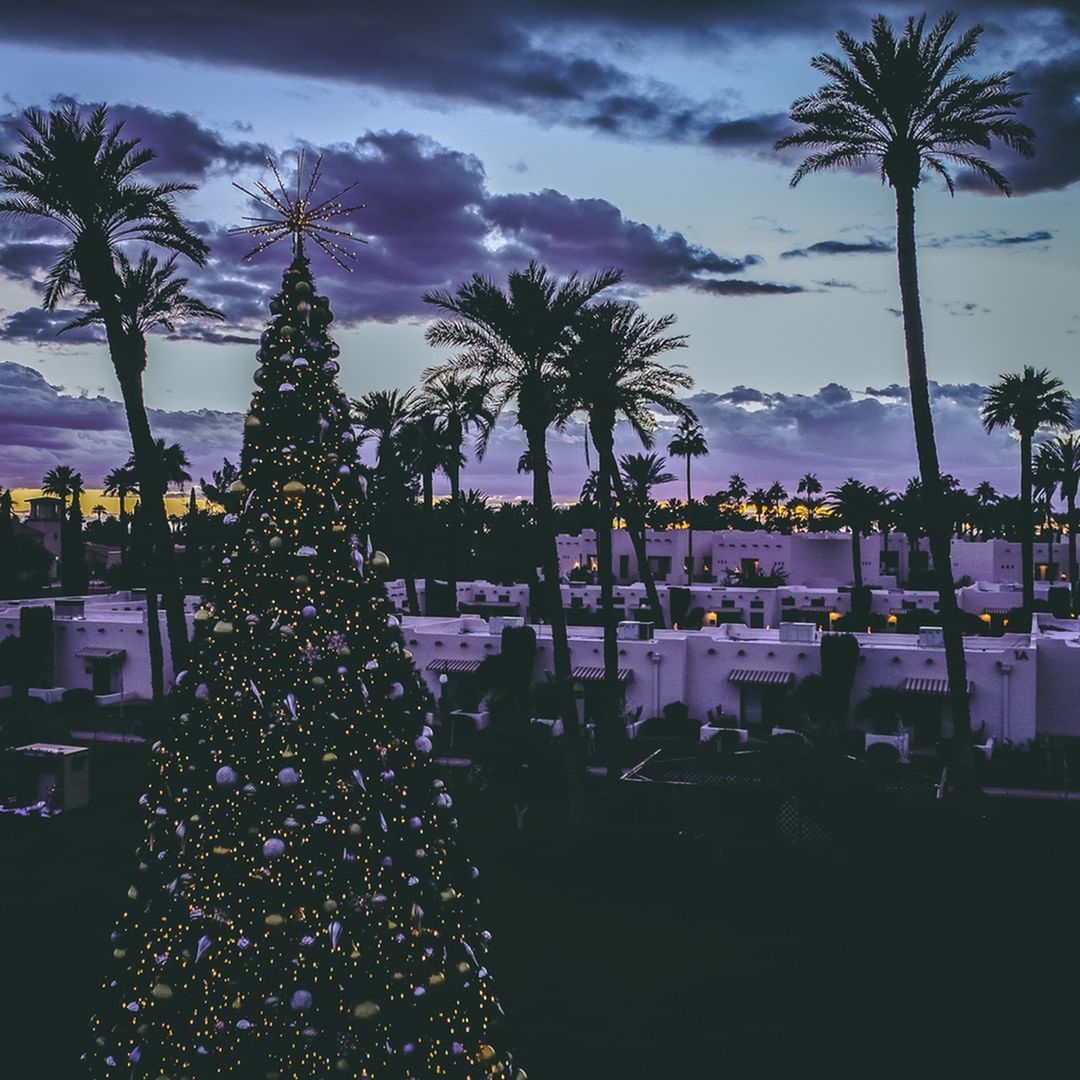 Christmas in the Park Festival
The Litchfield Park Christmas Festival is what holiday dreams are made of. Imagine a place with real snow (don't ask us how), arts and crafts holiday vendors, a hometown parade and decorated floats… and on top of it all, is free and just a short distance from your home at Estrella Commons! That's what you can expect at the Christmas in the Park Festival. And once you've browsed through all of the vendors and want some free entertainment while you relax with a cup of hot cocoa, there will be live stage acts until 4 p.m.
Goodyear Glows at the Goodyear Ballpark (Dec. 7)
This holiday event is a true home run! Each year the Goodyear Ballpark transforms into a magical winter wonderland for the Goodyear Glows holiday event. Not only will you get to experience the annual lighting of the City of Goodyear Christmas tree, you'll feel like you've traveled all the way to the North Pole. Pictures with Santa, holiday music ringing throughout the park... and did we mention the 40 tons of snow? (It's fake snow, but still). Goodyear Glows is pretty much a hometown Christmas miracle, where you can play in the snow, snap some instagram-worthy photos, and feel the magic of the holidays all around you.
Throughout the end of the year, Goodyear is filled with the holiday spirit. Nearly every weekend has something festive going on, and these are just a few of the Christmas traditions we think you won't want to miss out on! Let us know your favorite Goodyear holiday events and happenings on
Instagram
and
Facebook
, and continue following the blog
here
for more ideas and events right here in your community!