Blog Home
Quick and Easy Spring Recipes to Try Today
Quick and easy recipes are the way to go when it comes to weeknight meals. Even if we do have a little more time on our hands these days, that doesn't mean we want to spend all of it in the kitchen! With the warm weather kicking into gear here in Goodyear, now is the perfect time for easy dinner ideas and recipes that require only a handful of ingredients. Here are a few Spring recipes that only require about three ingredients each, and can be personalized as much as you'd like. Check them out, give them a try, and let us know how you liked them!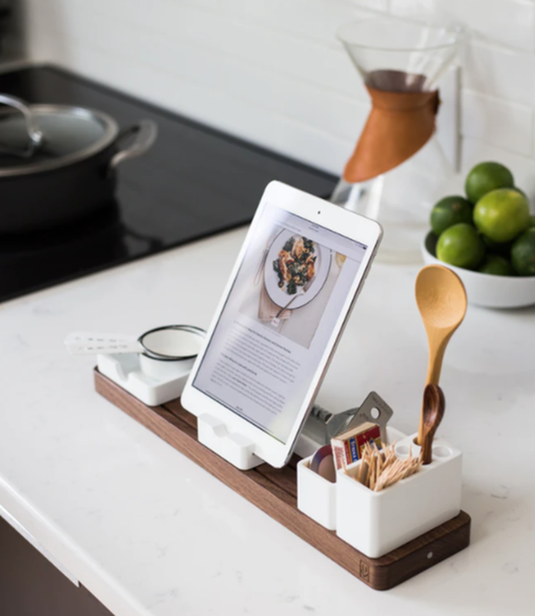 Chicken Teriyaki Bowls
Nothing beats a nice balance of carbs, vegetables and protein as a spring dinner. And that's why teriyaki bowls are such a hit! This easy weeknight dinner can be prepared and served in less than 45 minutes, and makes for great leftovers to be used all week long!
Ingredients:
- 1 Pound Chicken Breasts
- 2 Cups White or Brown rice
- 1 Head of Broccoli
- ½ Cup Teriyaki Sauce
Directions:
1. Dice the chicken into one-inch cubes.
2. Wash and dry the head of broccoli and chop into your preferred bite size.
3. Prepare the white or brown rice according to the package instructions.
4. While rice is cooking, heat oil in a large skillet over medium heat. Add the diced chicken, a sprinkle of salt, pepper and garlic powder, and cook for about 8-9 minutes (until meat is cooked through).
5. Once the chicken is cooked, add the broccoli and cook until the florets become tender, stirring often.
6. The teriyaki sauce to the chicken and broccoli and simmer for a few minutes.
7. Combine all ingredients and enjoy!

Coconut Macaroons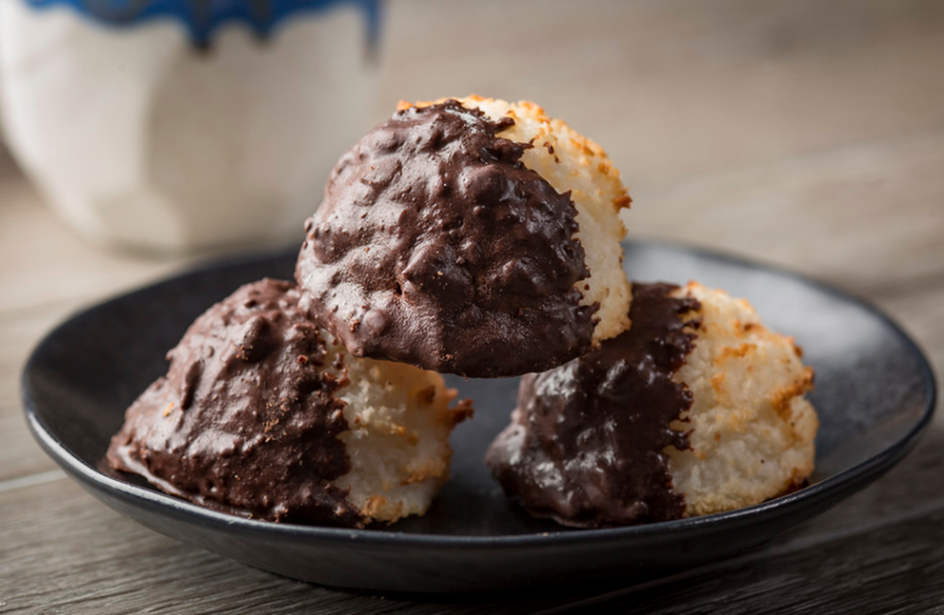 Is it just us, or does the world have a massive sweet tooth lately? Baking has become a trend since we've all started staying home, but some recipes call for wild ingredients or take a huge amount of time. These coconut macaroons, however, only require three ingredients and can be made in under 30 minutes.
Ingredients:
- 1 Bag Sweetened Coconut Flakes (14 oz)
- 1 Can Sweetened Condensed Milk (14 oz)
- 1 Tablespoon Vanilla Extract
- Chocolate (Optional)
Directions:
1. Preheat oven to 350°F.
2. Combine all ingredients in a large mixing bowl.
3. Use a small ice cream scoop or spoon to scoop coconut mixture into small balls (about 1 ½ tablespoon per macaroon).
4. Place on a baking sheet lined with parchment paper, about 2 inches apart.
5. Once assembled, bake at 350°F for 15-18 minutes, or until edges and the other later reach a golden brown color.
6. Remove from oven and allow to cool for a few minutes before transferring to a wire rack.
7. If you'd like chocolate you can either dip the entire macaroon into a bowl of your favorite melted chocolate and let it cool, or drizzle the macaroons with the melted chocolate for less of a chocolate flavor.
Sparkling Berry Lemonade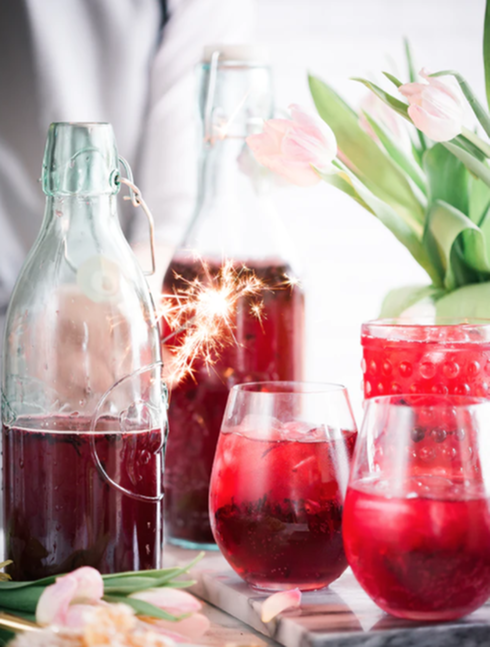 Close your eyes and imagine something for a moment. It's Mid-May. The temperatures in Goodyear, Arizona are rising with each passing hour. You decide to step out on your Acero Estrella Commons balcony to enjoy some fresh spring air and some time in the warm sun. In your hand you're holding an ice-cold, refreshing sparkling berry lemonade. Yep, that sounds like a picture-perfect scene to us! Make it a reality with this tasty 3 ingredient sparkling beverage. And if it's cocktail hour, add a splash of your favorite spirit to make this an irresistible boozy sparkling lemonade!
Ingredients:
- ½ Cup Fresh or Frozen Berries
- ½ Cup Lemonade
- Flavored Sparkling Water
- Splash of Vodka, Tequila or Rum (Optional)
Directions:
1. Add the frozen berries and lemonade to a glass.
2. Top with flavored sparkling water.
3. If making a cocktail, add the berries, then desired liquor, then lemonade and top with sparkling water.
4. Cheers!
Here's to simple cooking and easy living in your Acero Estrella Commons apartment! Don't stress if you are missing any ingredients on this list, the Goodyear Safeway and Walmart are just up the street and should have everything you need to give these recipes a try. We hope you make these dishes and drinks, love them, and share them with your friends and neighbors on Facebook and Instagram! Stay tuned for more blogs like this one, here. See you next time!