Blog Home
Where to Find your Favorite Records in Goodyear
Music feeds the soul, and in today's day and age, all it takes is the press of a button on your phone and you have a music library of thousands of your hand-selected favorite tunes. But what about "the good 'ole days" where you'd head to the record store, physically sort through dozens of tracks until you found just what you were looking for, then head home to play it on the record player? For some, the nostalgia hangs on, the only problem is knowing where to find the record selection. Whether you collect records or just want to listen to some great music, here are a few record stores in Goodyear that you can find them at!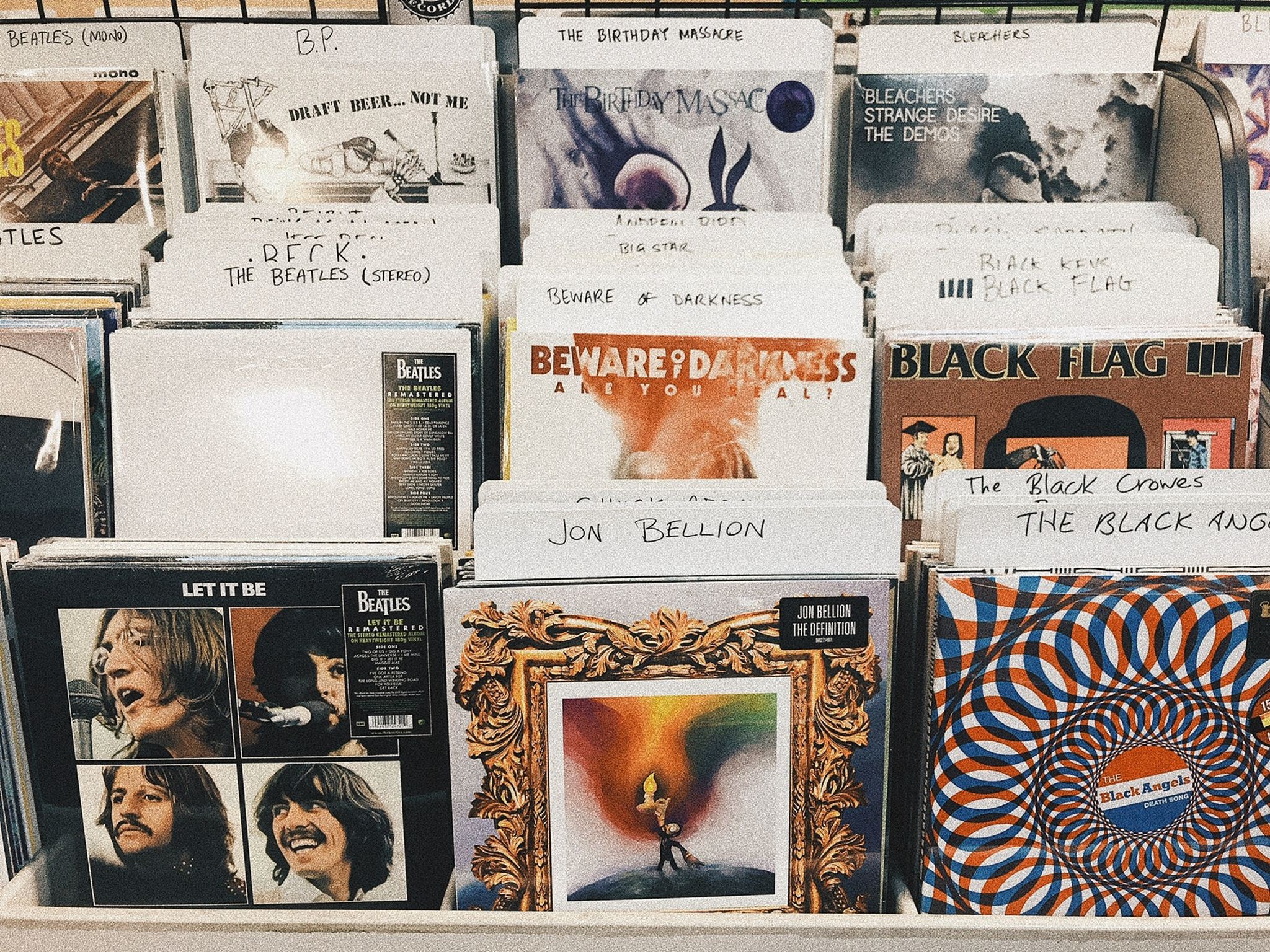 Guitar Center | 9945 W McDowell Rd #108, Avondale, AZ 85392
Don't let the name fool you, Guitar Center has a huge selection of not only vintage, used, and new guitars, but also a massive array of vinyl records. You can find everything from R&B to alternative, indie rock, heavy metal and the top-selling records that you know and love. And if you want to browse the classics (but in a way that embraces the technology of today) you can scan through all the vinyl that Guitar Center has to offer here on their website. Happy hunting!
Music & Arts | 2025 N Pebble Creek Pkwy Suite A05 & A06, Goodyear, AZ 85395
With locations nationwide, it's no surprise that this large and in charge music store has an impressive variety of vinyl to choose from. Not only has Music & Arts been around for over 50 years, but in 2005 it merged with American music and became the largest retailer of band and orchestra instruments in the U.S. Plus, Music & Arts is just a few minutes away from Acero Estrella Commons, perfect for when you just want to pop in and find a good listen for the weekend.
Brass Armadillo Antique Mall | 13277 W McDowell Rd, Goodyear, AZ 85395
Sometimes you can find the most amazing things in the most unexpected places! However, in this case, it may not be so unexpected that the Brass Armadillo Antique Mall has several locations within the mall offering vinyl records of all genres. Although this isn't a traditional record shop with a massive selection and all of your favorite artists, it is an opportunity to find something new, and dig a little harder to find that hidden treasure. And if you're lucky, you might find some other vintage items too while you're there!
So the next time you are in the mood for some quality music or just want to reminisce in the search for your favorite record, you know where to go! Share what you find with us on
Facebook
and
Instagram
, and keep following the blog
here
for more neighborhood favorites.